---
 Whistlebump Countdown 2019
---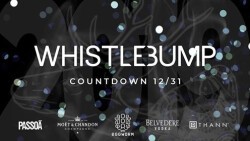 ---
時間
[NIGHT] 21:00 to LATE
料金
\3000 PRE SALE // \3500 GUEST LIST // \4500 ON THE DOOR
アーティスト
Masaki Kawamura
,
Tomoya Watanabe (INTO THE WOODS)
,
GROOVE PATROL
,
kasahara
,
HIROAKI WADA
,
Aron T
,
Alex Einz
---
★ XEX Nihonbashi
東京都中央区日本橋室町2-4-3 日本橋室町野村ビル4F
03-3548-0065
---
12.31.2018
WHISTLEBUMP COUNTDOWN 2019 at XEX日本橋
::::::::::::::::::::::::::::::::::::::::::::::::::::::::::::::
AFTER MOVIE 2017 // https://www.facebook.com/eggworm/videos/10154342837005698/
AFTER MOVIE 2016 //
https://www.facebook.com/eggworm/videos/10153381948810698/
::::::::::::::::::::::::::::::::::::::::::::::::::::::::::::::
2019年、皆さんと新年を最高の笑顔で迎える為に今年もXEX日本橋でWHISTLEBUMP COUNTDOWNの開催が決定!
様々な出来事があった2018年も残すところあと僅か、2019年を最良の一年にするためにも年越しの瞬間は誰にとっても特別なものでなくてはならない。洗練されたヴェニューで東京随一の上質なダンスミュージックを全身で浴びながらPEACEな新年を迎えたい貴方にはWHISTLEBUMPは絶対に満足してもらえるイベントになるはずだ。
毎回独特のセンスで時代を表すアーティストをフィーチャーしているWHISTLEBUMP。過去には2015年にResident Advisor Live Artist 1位の座に登り詰めたKiNKや『Sounds From The Far East』がRush Hourから発表されて以来、一躍世界のダンスミュージックシーンから注目を浴びることとなった寺田創一、ハウスミュージック界を席巻するトップアーティストLEE FOSS主宰のレーベルHOT CREATIONSから、話題のシンガーANABEL ENGLUNDなどをゲストに迎え注目のLIVEセットをいち早く紹介してきた。
GROOVE PATROL, MASAKI KAWAMURA, ARON T, ALEX EINZ, YUKI, TOMOYA WATANABE, KASAHARA, HIROAKI WADA DJASONなど都内のアンダーグラウンドシーンで確固たるポジションを築いている信頼できるDJも集結。新年を祝う躍動感あるグルーヴを繰り広げる.
会場は三越前駅より直結のXEX日本橋。大人の洗練されたラグジュアリーな空間で今までに体感したことのな最高の年明けを皆さんと迎えられる事を約束する。
※VIPテーブルは毎年のことですが売り切れが必至。ご興味のある方はお早めにお買い求めになってください。
Join us this year for the ultimate NEW YEAR COUNTDOWN in Tokyo at the lively venue, XEX NIHONBASHI!
WHISTLEBUMP COUNTDOWN 2017 is going to bring you the perfect ending to the year. In the past, WHISTLEBUMP has presented many talented artists and DJs ranked at the top on Resident Advisor, including Terada Soichi, known for his hit album "Sounds from the Far East," and not to forget, the incredible DJ KiNK.
Amongst many of our skilled DJs at this year's party include legendary 24-year-old ANABEL ENGLUND, a beautiful and amazing singer from California signed under the biggest house and electronic music record label, HOT NATURED. She was discovered by LEE FOSS, who dominates the world of house music. As a result of all of their teamwork, they've created hit tracks "ELECTRICITY" and "Ghost in the System" with over 4 million views on YouTube. Alongside Hot Natured and Englund's set will be MONT BLVCK, a new and groovy Indie-Electro duo based out of Los Angeles.
Other well-noted DJs who will perform at WHISTLEBUMP COUNTDOWN 2017 include those who have established solid positions in the underground scene in Tokyo, such as GROOVE PATROL, ARON T, MASAKI KAWAMURA, TAICHI KAWAHIRA, YUKI, SHO YAMAMOTO, and TAMOINAI. This dynamic group of DJs will be sure to sway your night to a rhythm you've never felt before.
XEX is a unique space and the perfect location to ring in the new year. This venue is welcoming from the start with its sophisticated lighting and chill atmosphere. What's included to liven up your night? Sexy dancers, amazing cocktails, great DJs and an amazing sound system - all in a luxurious part of Tokyo with a beautiful view of the city. The venue is easily accessible directly from Mitsukoshimae station.
XEX is known for their great showcases of TECHNO, HOUSE and DEEP HOUSE music. At WHISTLEBUMP COUNTDOWN 2017, you'll get all the techno, house and deep house you desire. Bring your friends and end the year right as you dance the night away to only the best of what Tokyo has to offer!!
** VIP TABLES are quickly sold out every year. Please be sure to purchase a VIP table as soon as possible.
::::::::::::::::::::::::::::::::::::::::::::::::::::::::::::::
ALEX EINZ // ARON T // GROOVE PATROL // HIROAKI WADA // KASAHARA // MASAKI KAWAMURA // TOMOYA WATANABE //  YUKI
Visuals:
TBA
Performers:
TBA
::::::::::::::::::::::::::::::::::::::::::::::::::::::::::::::
\3000 PRE SALE // \3500 GUEST LIST // \4500 ON THE DOOR
::::::::::::::::::::::::::::::::::::::::::::::::::::::::::::::
毎年WHISTLEBUMPのVIPシートは直ぐにソールドアウトしますので、ご希望の方はお早めのご予約をお勧めいたします。
VIP TICKETS:
TBA
::::::::::::::::::::::::::::::::::::::::::::::::::::::::::::::
Media:
TBA
Supported By:
TBA
Sponsored By:
PASSOA
MOET & CHANDON
BELVEDERE
::::::::::::::::::::::::::::::::::::::::::::::::::::::::::::::
More Info http://www.youtube.com/eggwormtokyo
Contact Us: events@eggworm.jp
More Info & Table Reservation:
info@eggworm.jp
---
---
---
(c)
iFLYER.tv
2006 - 2018